189 million Americans will participate in Halloween this year. Grab Your Fair Share of the $8 billion Market
Halloween private label rights content PLR
Nearly every household in the US buys candy or decorations for Halloween
Halloween now appeals to adults as much as children.
Halloween decorations are the second most popular holiday right after Christmas.
Costumes are a huge seller on the Internet.
Now You Can Provide your subscribers with lots of ideas on how to decorate for Halloween, party food, and games --While providing Yourself with a Pathway to Profits!
Providing quality content is a key to your successful MARKETING STRATEGY.




This is a huge package of Halloween themed content and graphics. Photos are original and exclusive to this package. You've seen some of them on this page.
Here's what's included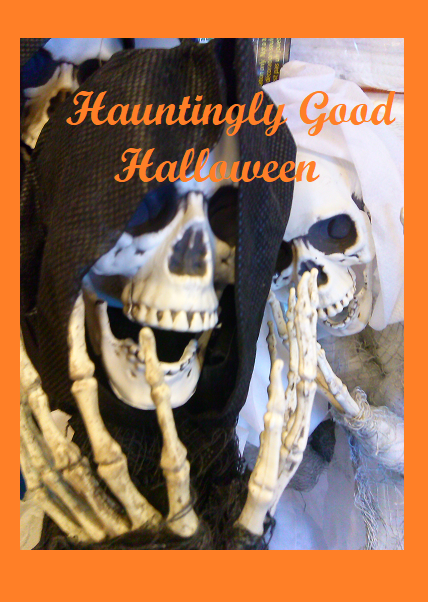 Halloween EBook
Halloween Decorations
Pumpkin Tips and Tricks
Halloween Myths
Safety Tips
Halloween Activities
Halloween Food and Treats

Break the book apart into 6 different guides. Give it away to build your list. Sell the ebook. Pull the ebook apart into articles. At over 6000 words there is enough content to post on your blog every other day from now until Halloween.
How you use it is up to you.







Here's a short excerpt:
Create a Spooky Entrance
Entice visitors with an entry of spooky streamers waving in their faces and brushing against their body as they come up to your door. If you don't have a porch roof outside, hang the streamers inside your entry way. Black plastic garbage bag
Scissors
Masking tape
Black crepe paper streamers

Cut a black garbage bag up the seams to unfold it into one long piece of plastic. If you cut the bag along the side seams you should end up with a six foot long rectangle. Cut streamers from one inch to four inches wide. Stop the streamer about three inches from the top of the rectangle. In other words don't separate the streamers from each other leave the ends attached to the bag.

Pull some of the strips so they're warped and stretched.

Attach the top of the rectangle to the porch roof or ceiling roof of the entry way with masking tape.

Cut streamers from round rolls of crepe paper. Attach the streamers to the roof with masking tape.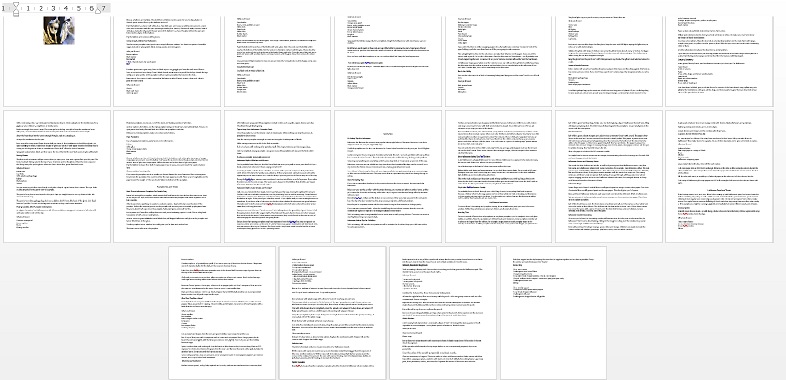 Halloween Party Planner
12 pages jam packed with every category you need to plan a Howlingly good Halloween party.

5 Halloween Parties 2,582 words
From Costumes to decorations to menu ideas these 5 Halloween Party Ideas will make your party the hit of the season.
Famous Couples
A Period in Time
Masked Ball
New Orleans Ghosts
Day of the Dead

Here's a short excerpt
Halloween Party: A Period in Time
Sometimes it's more fun to choose a time period as the theme for a Halloween Party than to rely on ghosts, witches, and goblins. Think of the gorgeous dresses of the Victorian age, the poodle skirts of the 1950s and the Roaring 20s. Of course, you could choose other time periods as well such as the Roman Empire or the flower power of the 60s.
While the costumes of a time period aren't a challenge the food and decoration might me. Think hamburgers, fries, and milkshakes for a 50s menu but what would you serve for the Roaring 20s. or a roman banquet?
The solution is to pick a color scheme related to Halloween such as purple and black. Keep the classic theme of Halloween on an upscale flair.
Use a black lace table cloth laid across a purple sheet. Serve food on purple plates and flatware. Place spray painted black baby's breathe in black vases.
Create a "graveyard" with black tombstones nestled in cheesecloth you've dyed black or use black netting.
Outline windows in purple LED lights.
Food isn't normally purple, but you do have a few options. For example, use purple (red) cabbage to make coleslaw. Or hollow out the cabbage and use it to hold dip.
Make potato salad with purple potatoes. They hold their color when cooked. Combine one pound of cooked potatoes with ½ cup each of diced celery, red onions, chopped hardboiled eggs an mayonnaise. Salt and pepper to taste.
Purple fruits include plums, grapes, black berries, figs, and blue berries.
Purple vegetables include purple cauliflower, sweet pepper, asparagus, eggplant, carrots, endive and tomatoes.
Here are a few examples of purple or black dishes. Slice eggplants, purple peppers, tomatoes and red onions. Toss with olive oil, snipped basil and a splash of lemon juice. Add chopped fresh garlic. Bake at 375 degrees for about 45 minutes until vegetables are cooked through.
Purple endive leaves make perfect little dip scoopers or plop on about half a teaspoon of the dip on the leaves and arrange on a platter.
Scrub and peel purple carrots. Wrap a strip of bacon around each carrot. Bake at 375 degrees until bacon is crisp. You may have to turn the carrots once or twice.
Make a black bean salad. Drain a can of black beans. Rinse well and drain again. Combine with ¼ cup each of purple bell pepper, chopped red onion and cilantro. Add a splash of lime juice and olive oil. Serve cold or at room temperature.
Grilled beef burgers have an almost black crust. Sere on very dark pumpernickel bread.
Black sesame seeds add a crunch coating to chicken tenders. Use them instead of panko bread crumbs. Another option is to roll cheese balls in the black sesame seeds.
Offer guests ghostly purple punch. Mix one quart of grape juice with a liter of lemon lime soda. Add your choice of vodka or rum. Dip the rims of the glasses in lime juice and then into edible purple glitter. Use a licorice stick as a stirrer.
8 Halloween themed articles
Ghoulish Goodies Halloween Fabulous Food 468 words
Frighteningly Easy Halloween Party Decorations 447 words
More Bewitching Halloween Decorating Ideas 403 words
Frightful Halloween Party Games 442 words
Devilishly Good Halloween Party Food 538 words
Ghosts, Goblins and Grave Yards More Halloween Decorating Ideas 430 words
Harrowing Halloween Decorations -- And Easy Too 445 words
Ghoulish Goodies Halloween Fabulous Food 468 words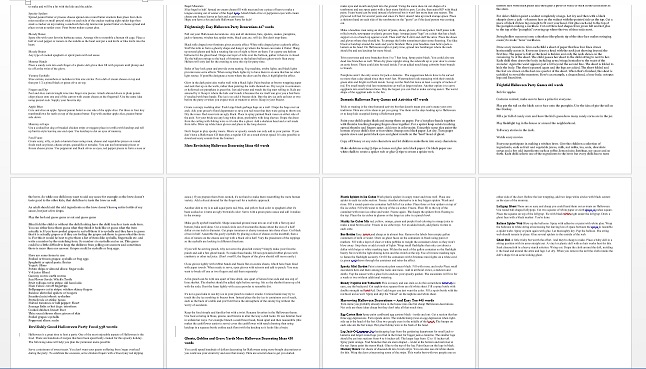 A list of 10 Halloween products on Amazon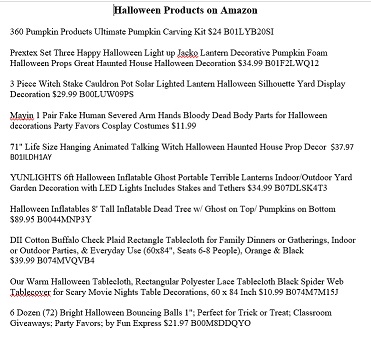 10 Original Halloween Photoes
You've seen a few of these photos on this page.






<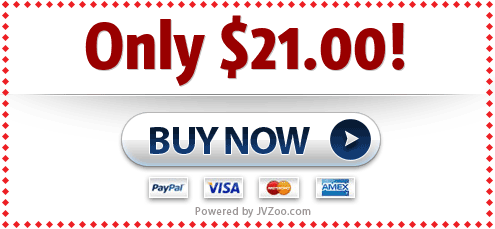 Look at PLR as YOUR SALESFORCE that is out there WORKING FOR YOU 24/7!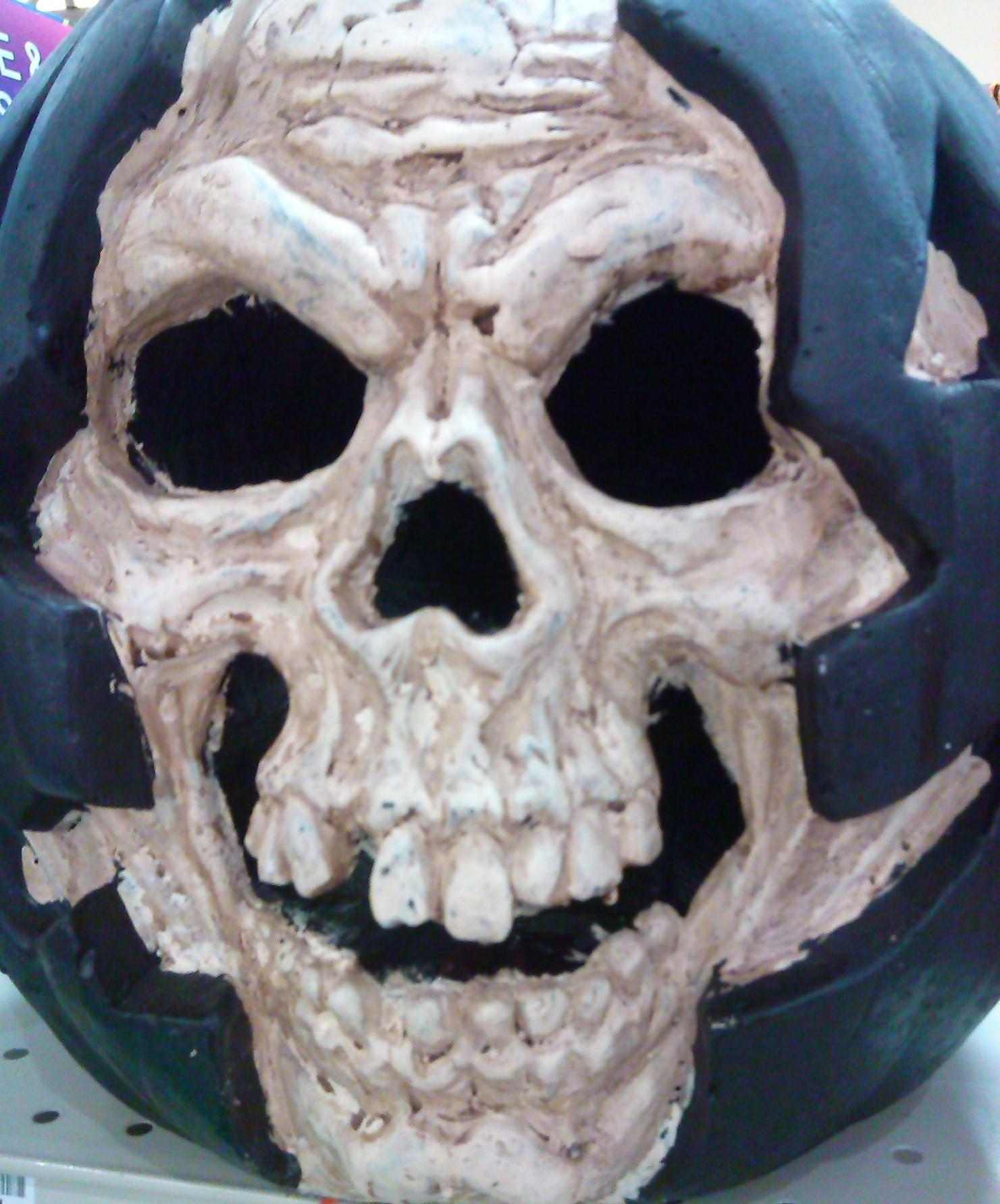 Make money by offering readers products such as costumes, decorations, candles, masks, candy and Halloween makeup.
Use the PLR as a starting point to create your own ebook.
Use our content as a basis to inspire your own creativity and generate future content yourself.
Promote your site and build your mailing list by giving away this content when readers sign up.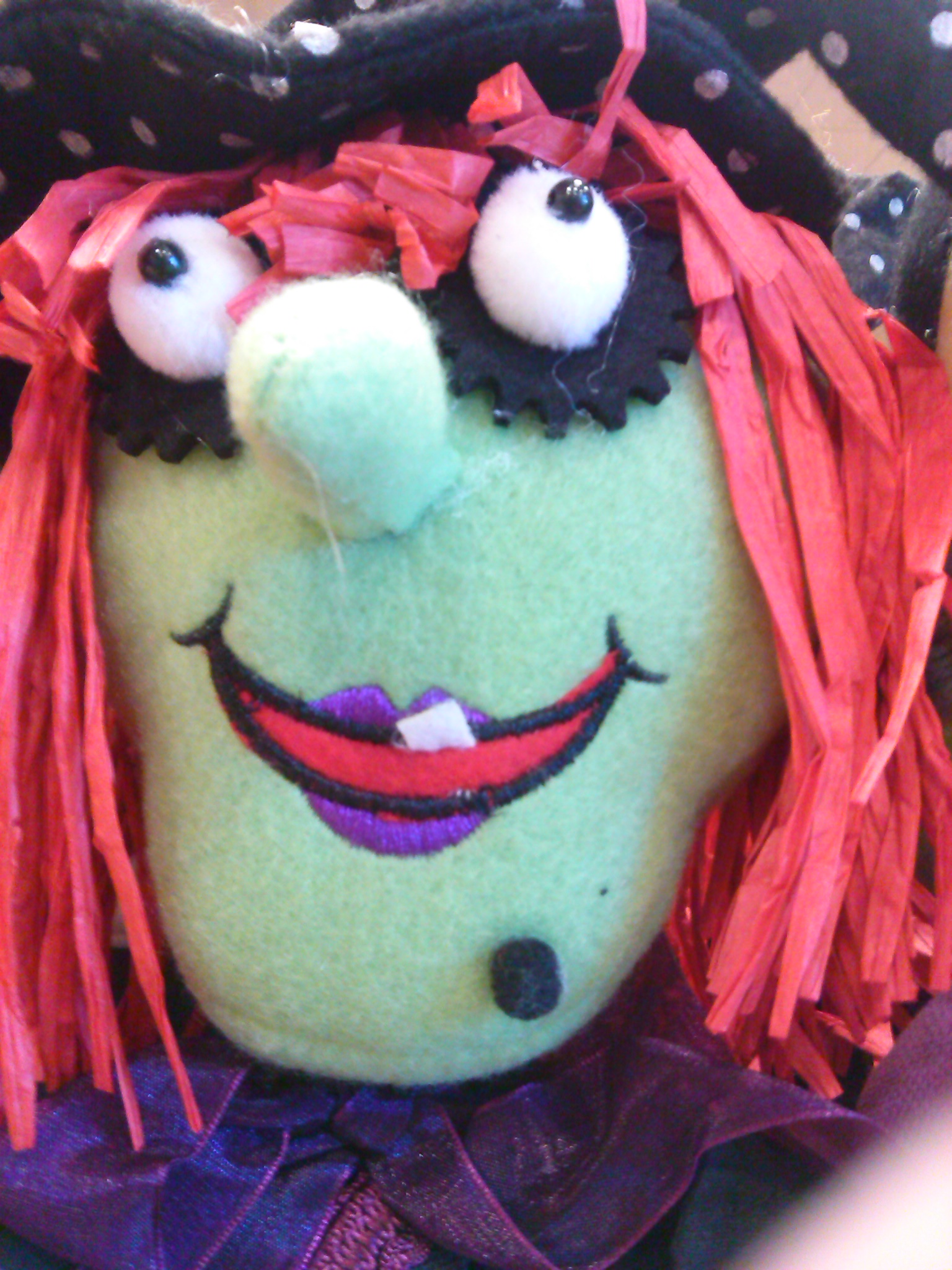 Give the PLR as a thank-you to customers who have bought from you.
Use it as content for your blog. It can be a chore to come up with new blog posts to make sure you stay front and center with your readers. Our content is ready for you to plug in right now!
What are you waiting for? Snap up this PLR package now.


There are only three things you can NOT do with this PLR. Put my name as author, resell as PLR, sell the photos. Any other use is fine.
There are no refunds for this product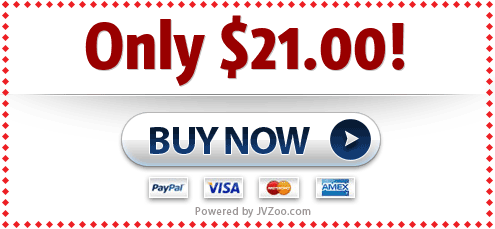 Copyright 2020 Profit Dynamics Inc. All Rights Reserved
Privacy Policy
We use third-party advertising companies to serve ads when you visit our website. These companies may use information (not including your name, address, email address, or telephone number) about your visits to this and other websites in order to provide advertisements about goods and services of interest to you.